The Music of Mythical Creatures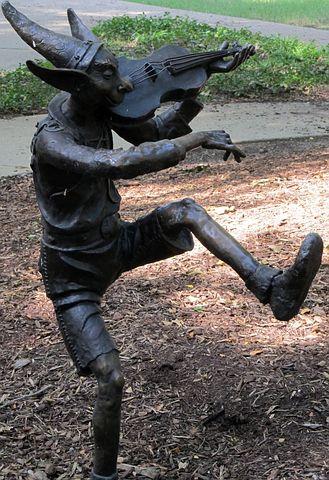 The exploration of mythical creatures is an invitation to journey outside reality. Music, too, has the power to transport us to other worlds.
You've already experienced this if your mood has ever shifted from glum to energetic just by a simple press of the play button. Maybe a piece of music inspired a journey to a far-off place in your child's imagination. Playlists full of rhythmically-charged tunes keep us energized in intense exercise sessions. A gentle lullaby can rock our children to sleep.
Program music is designed to tell a story. Many pieces exist that feature mythical creatures.
Here are just a few that you and your kids can explore:
Firebird Suite by Igor Stravinsky
Stravinsky was inspired by the Russian folktale of a magical bird whose feathers glow red, orange, and yellow. Even one feather from this mythical creature can light an entire room!
In the Hall of the Mountain King by Edvard Grieg
In the Hall of the Mountain King features not only an underground kingdom of trolls but a troll king! Norwegian composer, Edvard Grieg, wrote this piece based on Henrik Ibsen's play, Peer Gynt. You'll hear Peer's adventure in the kingdom of the trolls and the frantically exciting chase that ensues in this version for orchestra.
If you and your kids enjoy this mix of mythical creatures and music, there are many more examples to explore:
And last but not least, don't forget Puff the Magic Dragon, a favorite of young and old alike!
Posted March 1st, 2020
Discuss this post in the Community Coaching