Click on the "2020-2021" tab above for details on our book titles.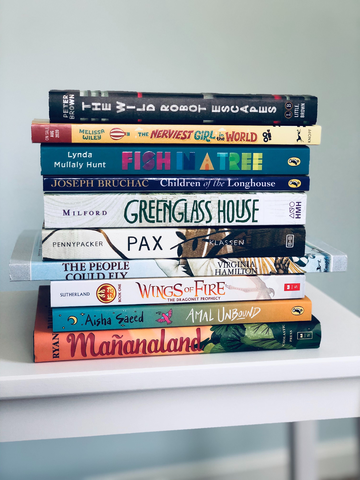 Picture this: bean bag chairs, a box of LEGOS, your rocking chair. #
You read to your kids and they listen, taking it in, sometimes commenting as they keep their hands busy.

When you finish, you ask curious questions, like: "What do you think will happen next?" and "Who are you rooting for? Why?" and "Does this story remind you of any other book we've read?"

They answer—eager to share.
Now, picture this kind of conversation happening with lots of kids, all together, guided by a discussion leader who helps these kids take their answers deeper. Imagine that instead of talking out loud, these same kids use a keyboard and transcribe their thoughts into writing—the kind you can print and save, read again and consider.
Due to popular demand, Brave Writer offers a way to engage middlers (9-12) who want to discuss novels with their peers, who are ready to learn the art of thinking and writing simultaneously, all while excited about a great story!
---
The Skinny #
If I could host you all in my cozy living room, I would. Instead, Brave Writer provides you a virtual living room space—where students gather to freely discuss the novels they read with you at home.
The Arrow Book Club provides an online discussion space (asynchronous, bulletin board style) for students to learn to discuss literature using literary analysis vocabulary without the pressure of writing "essays." Homeschool students especially need the chance to talk about what they read—yet the busy mother-of-many doesn't always have time to take the discussion to a written form.
---
Continuing this year!
Our instructors will host "live" chats where everyone is invited to post in the classroom at the same time once a week. Students will have a taste of the in-person book club discussion experience as they exchange ideas in real time—and they'll do it all in writing!
Important Note: Live chat is an optional activity. The schedule will be set by the instructor according to the instructor's availability once class starts. If your child can't make live chat, there's plenty of discussion to be had in the classroom!
---
Our book discussions are drawn from entertaining works of fiction that your kids are sure to love!
Instructors will guide students in provocative discussion of the Arrow books. They'll coax, encourage, and expand how your middlers think about novels, all while providing an engaging dialogue partner to them.
Remember—in Brave Writer, we move incrementally.
First, we expose kids to great literature.
Second, we talk about it.
Third, we write about it freely without structure.
Fourth, we learn to write about it with structure.
The Arrow Book Club helps you with steps 1-3.
Your kids will both talk and write about literature without the imposition of specific writing forms.
We're sneaky.
All that discussion will be put "into" writing but it will be invisible to them. They will feel like they are just "talking" when in fact they are writing! This rich experience of putting thoughts and insight into writing will create the foundation for applying the insights to academic formats later.
---
Here's our list of captivating reads for 2020/2021! #
[This page contains Amazon affiliate links. When you click on those links to make purchases, Brave Writer receives compensation at no extra cost to you. Thank you!]
2020
August—The Wild Robot Escapes by Peter Brown
September—The Nerviest Girl in the World by Melissa Wiley
October—Fish in a Tree by Lynda Mullaly Hunt
November—Children of the Longhouse by Joseph Bruchac
December—Greenglass House by Kate Milford
Note: In December, we start discussion on December 1. Plan to read the first 1/3 of the book ahead of time!

2021
January—Pax by Sara Pennypacker

February—The People Could Fly by Virginia Hamilton

March—Wings of Fire: Book One by Tui T. Sutherland

April—Amal Unbound by Aisha Saeed

May—Mañanaland by Pam Muñoz Ryan
June—Tristan Strong Punches a Hole in the Sky by Kwame Mbalia
[Our first time hosting a June club!]
---
How Book Club Works #
Each enrolled student will receive a copy of the issue of the Arrow, to be used at home in conjunction with the club (the price of the Arrow is already included in the tuition for participation in the book club).
Monthly Tuition: $99.00
This is our only class with a regular discount. Sign up for more than one club and save!
$99.00/ individual month
$290/ 3 months
$475/ 5 months
Week 1: Students start reading the book. No discussion online.
Week 2: Students continue to read the book. The instructor posts discussion questions; students comment and discuss with each other and with the instructor.
Week 3: Students finish the book. More questions are posted with more discussion of literary elements, themes, plot, character development, and literary style.
Week 4: The last batch of questions are discussed. Students and instructor draw some conclusions about the novel on the whole. Students share a favorite quote (what we call a "Golden Line"); they explain to the class why they picked it.
Parents may print the online discussion and save it as evidence of work with each novel.
Time off will be granted for holidays.
Important Note: In Brave Writer, we read a wide range of essays and literature that address a wide variety of perspectives and that include time-bound references. By using literature as a teaching tool to foster understanding and growth, we have the opportunity to discuss these evolving ideologies.
We encourage you to pre-read books and essays to determine their appropriateness for your family and to prepare to have discussions on these topics with your students as they participate in the class.
For more information about how the classes are run, please read about online classes.
To explore our Brave Writer classroom, click here to access a sample class.

Important Note: In Brave Writer, we read a wide range of essays and literature that address a wide variety of perspectives and that include time-bound references. Please be aware that you may experience strong reactions to what you read. In choosing to include a variety of literary selections, we open the door to big juicy conversations that contribute to the greater dialogue about racism, sexism, classism and socioeconomic differences, and other prejudices held in the past and, in some quarters, to this day. By using literature as a teaching tool to foster understanding and growth, we have the opportunity to discuss these evolving ideologies.
We encourage you to pre-read books and essays to determine their appropriateness for your family and to prepare to have discussions on these topics with your students as they participate in the class.
[This page contains Amazon affiliate links. When you click on those links to make purchases, Brave Writer receives compensation at no extra cost to you. Thank you!]

AUG 2020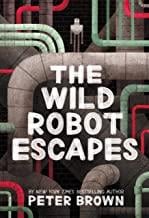 The Wild Robot Escapes, Peter Brown.
Shipwrecked on a remote, wild island, Robot Roz learned from the unwelcoming animal inhabitants and adapted to her surroundings—but can she survive the challenges of the civilized world and find her way home to Brightbill and the island?
From bestselling and award-winning author and illustrator Peter Brown comes a heartwarming and action-packed sequel to his New York Times bestselling The Wild Robot, about what happens when nature and technology collide. ~Amazon
Purchase the novel here.

SEPT 2020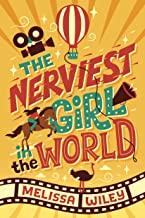 The Nerviest Girl in the World, Melissa Wiley.
Pearl lives on a ranch where her chores include collecting eggs and feeding ornery ostriches. She has three older brothers, who don't coddle her at all. And she knows a thing or two about horses, too.
One day, Pearl's brothers get cushy jobs doing stunts for this new form of entertainment called "moving pictures." They're the Daredevil Donnelly Brothers, a Death-Defying Cowboy Trio. Before she knows it, Pearl has stumbled into being a stunt girl herself—and dreams of becoming a star. The only problem is, her mother has no idea what she's up to. And let's just say she wouldn't be too happy to find out that Pearl's been jumping out of burning buildings in her spare time. Filled with action, humor, and heart--not to mention those pesky ostriches—The Nerviest Girl in the World introduces a spunky heroine whose adventures will have kids on the edge of their seats and whose sense of humor will have them laughing until the very last line. ~Amazon
Purchase the novel here.
OCT 2020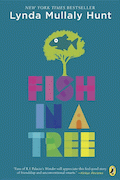 Fish in a Tree, Lynda Mullaly Hunt.

The author of the beloved One for the Murphys gives readers an emotionally-charged, uplifting novel that will speak to anyone who's ever thought there was something wrong with them because they didn't fit in.

"Everybody is smart in different ways. But if you judge a fish by its ability to climb a tree, it will live its life believing it is stupid."
Ally has been smart enough to fool a lot of smart people. Every time she lands in a new school, she is able to hide her inability to read by creating clever yet disruptive distractions. She is afraid to ask for help; after all, how can you cure dumb? However, her newest teacher Mr. Daniels sees the bright, creative kid underneath the trouble maker. With his help, Ally learns not to be so hard on herself and that dyslexia is nothing to be ashamed of. As her confidence grows, Ally feels free to be herself and the world starts opening up with possibilities. She discovers that there's a lot more to her—and to everyone—than a label, and that great minds don't always think alike. ~Amazon
Purchase the novel here.

NOV 2020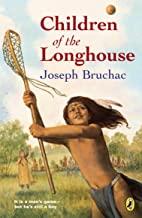 Children of the Longhouse, Joseph Bruchac.
When Ohkwa'ri overhears a group of older boys planning a raid on a neighboring village, he immediately tells his Mohawk elders. He has done the right thing—but he has also made enemies. Grabber and his friends will do anything they can to hurt him, especially during the village-wide game of Tekwaarathon (lacrosse). Ohkwa'ri believes in the path of peace, but can peaceful ways work against Grabber's wrath? ~Birchbark Books

Purchase the novel here.

DEC 2020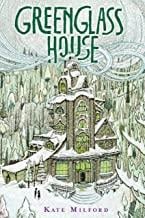 Greenglass House, Kate Milford.
It's wintertime at Greenglass House. The creaky smuggler's inn is always quiet during this season, and twelve-year-old Milo, the innkeepers' adopted son, plans to spend his holidays relaxing. But on the first icy night of vacation, out of nowhere, the guest bell rings. Then rings again. And again. Soon Milo's home is bursting with odd, secretive guests, each one bearing a strange story that is somehow connected to the rambling old house. As objects go missing and tempers flare, Milo and Meddy, the cook's daughter, must decipher clues and untangle the web of deepening mysteries to discover the truth about Greenglass House—and themselves. ~Amazon
Purchase the novel here.
JAN 2021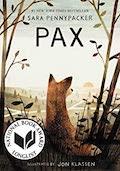 Pax, Sara Pennypacker.
From bestselling and award-winning author Sara Pennypacker comes a beautifully wrought, utterly compelling novel about the powerful relationship between a boy and his fox. Pax is destined to become a classic, beloved for generations to come.

Pax and Peter have been inseparable ever since Peter rescued him as a kit. But one day, the unimaginable happens: Peter's dad enlists in the military and makes him return the fox to the wild.
At his grandfather's house, three hundred miles away from home, Peter knows he isn't where he should be—with Pax. He strikes out on his own despite the encroaching war, spurred by love, loyalty, and grief, to be reunited with his fox.
Meanwhile Pax, steadfastly waiting for his boy, embarks on adventures and discoveries of his own… ~Amazon
Purchase the novel here.

FEB 2021

The People Could Fly, Virginia Hamilton

Note: Purchase or borrow the collection of folk tales, not the picture book version.

The well-known author retells 24 black American folk tales in sure storytelling voice: animal tales, supernatural tales, fanciful and cautionary tales, and slave tales of freedom. All are beautifully readable. With the added attraction of 40 wonderfully expressive paintings by the Dillons, this collection should be snapped up. ~School Library Journal
Purchase the novel here.

MAR 2021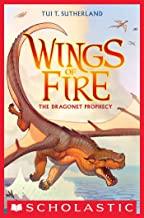 Wings of Fire (Book One), Tui T. Sutherland.

A thrilling series that soars above the competition and redefines middle-grade fantasy fiction for a new generation!

The seven dragon tribes have been at war for generations, locked in an endless battle over an ancient, lost treasure. A secret movement called the Talons of Peace is determined to bring an end to the fighting, with the help of a prophecy—a foretelling that calls for great sacrifice.
Five dragonets are collected to fulfill the prophecy, raised in a hidden cave and enlisted, against their will, to end the terrible war.
But not every dragonet wants a destiny. And when the select five escape their underground captors to look for their original homes, what has been unleashed on the dragon world may be far more than the revolutionary planners intended... ~Amazon
Purchase the novel here.

APR 2021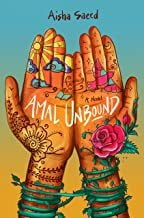 Amal Unbound, Aisha Saeed.
Life is quiet and ordinary in Amal's Pakistani village, but she had no complaints, and besides, she's busy pursuing her dream of becoming a teacher one day. Her dreams are temporarily dashed when—as the eldest daughter—she must stay home from school to take care of her siblings. Amal is upset, but she doesn't lose hope and finds ways to continue learning. Then the unimaginable happens—after an accidental run-in with the son of her village's corrupt landlord, Amal must work as his family's servant to pay off her own family's debt.

Life at the opulent Khan estate is full of heartbreak and struggle for Amal—especially when she inadvertently makes an enemy of a girl named Nabila. Most troubling, though, is Amal's growing awareness of the Khans' nefarious dealings. When it becomes clear just how far they will go to protect their interests, Amal realizes she will have to find a way to work with others if they are ever to exact change in a cruel status quo, and if Amal is ever to achieve her dreams. ~Amazon
Purchase the novel here.

MAY 2021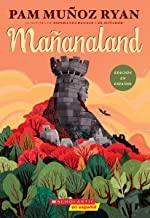 Mañanaland, Pam Muñoz Ryan.

Maximiliano Córdoba loves stories, especially the legend Buelo tells him about a mythical gatekeeper who can guide brave travelers on a journey into tomorrow.

If Max could see tomorrow, he would know if he'd make Santa Maria's celebrated fútbol team and whether he'd ever meet his mother, who disappeared when he was a baby. He longs to know more about her, but Papá won't talk. So when Max uncovers a buried family secret—involving an underground network of guardians who lead people fleeing a neighboring country to safety—he decides to seek answers on his own.
With a treasured compass, a mysterious stone rubbing, and Buelo's legend as his only guides, he sets out on a perilous quest to discover if he is true of heart and what the future holds.
This timeless tale of struggle, hope, and the search for tomorrow has much to offer today about compassion and our shared humanity. ~Amazon
Purchase the novel here.

JUNE 2021
Tristan Strong Punches a Hole in the Sky, Kwame Mbalia.
Best-selling author Rick Riordan presents Kwame Mbalia's epic fantasy, a middle grade novel set in a richly-imagined world populated with African American folk heroes and West African gods.

Seventh grader Tristan Strong feels anything but strong ever since he failed to save his best friend when they were in a bus accident together. All he has left of Eddie is the journal his friend wrote stories in. Tristan is dreading the month he's going to spend on his grandparents' farm in Alabama, where he's being sent to heal from the tragedy. But on his first night there, a sticky creature shows up in his bedroom and steals Eddie's notebook. Tristan chases after it--is that a doll?--and a tug-of-war ensues between them underneath a Bottle Tree. In a last attempt to wrestle the journal out of the creature's hands, Tristan punches the tree, accidentally ripping open a chasm into the MidPass, a volatile place with a burning sea, haunted bone ships, and iron monsters that are hunting the inhabitants of this world. Tristan finds himself in the middle of a battle that has left black American folk heroes John Henry and Brer Rabbit exhausted. In order to get back home, Tristan and these new allies will need to entice the god Anansi, the Weaver, to come out of hiding and seal the hole in the sky. But bartering with the trickster Anansi always comes at a price. Can Tristan save this world before he loses more of the things he loves? ~Amazon
Purchase the novel here.
Class Structure Description
Brave Writer online classes are specially designed with the busy homeschooling parent in mind. Classes last anywhere from four to six weeks. We offer courses that address a specific writing need so that you can take the ones that suit your family throughout the school year. Short class sessions enable you to work around family vacations, out-of-town swim meets, recovering from wisdom teeth removal, and visits from grandparents. We operate on the quarter system, including a summer session. Our most popular classes repeat each quarter, while others are seasonal.
Our classes meet in a customized online classroom, designed specifically to meet the needs of Brave Writer. Only registered students and the instructor have access to the classroom to ensure your privacy. Assignments and reading materials are posted by Brave Writer instructors each week (no additional supply fees necessary, unless otherwise indicated). Either you (homeschooling parent) or your child (homeschooling student) will visit the classroom daily at your convenience to read helpful information about the current topic or to find the writing assignment. We operate "asynchronously" (which means that the discussion is not live, but that posted information remains available to you in your time zone at your convenience). Instructors check the classroom throughout the day to answer questions and give feedback on writing.
Writing is done at home and then typed into the classroom, and shared with both the instructor and other classmates. You're not required to be online at any specific time of the day. We have students from all over the world participating in our classes so "live" discussion is impossible. Instead, the online classroom enables the instructor to post information and assignments when it is convenient to the instructor. Then, when it is convenient for you, you come to the classroom and read the latest postings.
Instructor feedback to student writing is offered for all participants to read. Writing questions are welcomed and encouraged! That's the point of class. We aim to give you immediate support as you face writing obstacles.
Brave Writer takes seriously the need for encouragement and emotional safety in writing. No student is ever at risk of being humiliated or mistreated. All online dialog is respectful and supportive of your child's process. This is the core of Brave Writer philosophy. You can read about Brave Writer values here.
What makes our program especially unique in the world of online education is that we value a corporate experience. Rather than teaching your child in a tutorial format, we prefer students to have the opportunity to both publish their work for an audience (other students) and also to have the chance to read other student writing. In no other setting is this possible. Schools-in-buildings rarely have students read each other's work. Homeschooled children are rarely in a classroom environment to begin with, so the opportunity to read peer-writing is nil.
Our classes provide an utterly unique experience in the world of writing instruction. Since most writers grow through emulation of good writing, it is a real advantage to Brave Writer kids to get the chance to read the writing of their fellow home-educated peers. They love it! They get to examine and internalize other ways of writing, analyzing and expressing ideas similar to their own. They have the chance to validate and cheer on their peers. And of course, the best part of all is that they receive the praise and affirmation of kids just like them.
Not only that, all instructor feedback is posted to the classroom for all students to read. That means your kids get the benefit of instructor comments on many papers, not just their own. We've noted that this style of instruction is especially effective and hope you'll agree!

To explore our Brave Writer classroom, click here to access a sample class.