Dictation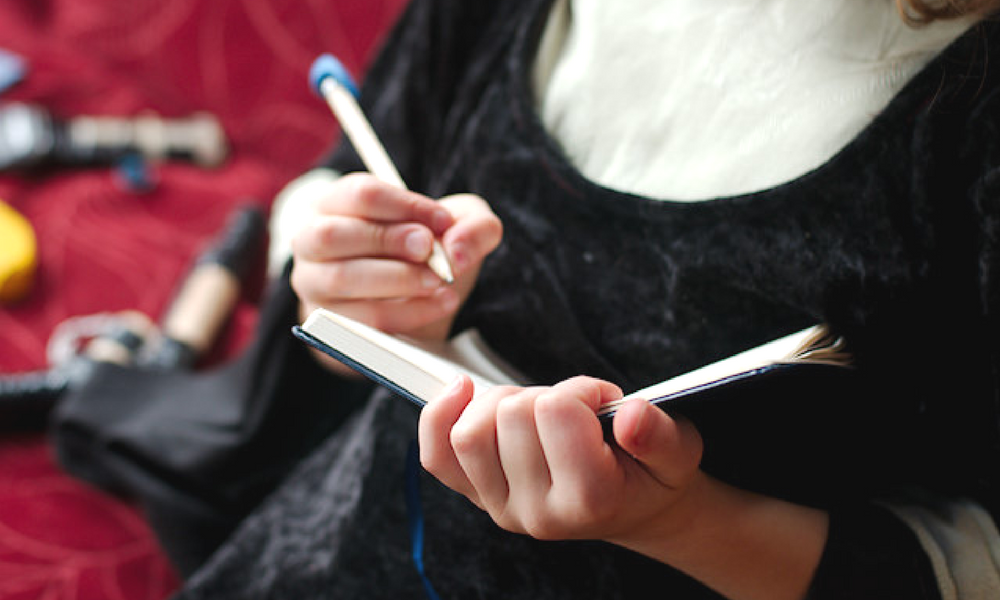 Dictation, simply put, is the practice of reading a passage aloud to children while they transcribe it as accurately as possible on their own sheets of paper. This practice was popularized in the homeschool movement by educators like Ruth Beechik and Charlotte Mason. Dictation is the chief process by which French children learn to spell and punctuate! In modern homeschools, dictation practice replaces traditional workbooks for spelling, punctuation, and grammar instruction.
Many homeschool moms believe in dictation in that kind of "it's a good idea" way, but they fail to practice it routinely. It feels difficult to pick the passages, kids get tired of it, the family gets behind in their twice-weekly schedule, and as a result, give up. Brave Writer knows that and we're here to help.
Let's start over. What's the reason to do dictation with your kids?
Dictation enables children to discover how to write from memory properly spelled words, and how to assemble them on the page using proper punctuation. Because they are transcribing someone else's words (not their own), they have a model to compare to. They can evaluate whether or not they have successfully reproduced the original. Happily, the challenge of accuracy is the primary task in copywork and dictation. As a result, no one's feelings get hurt when you point out mistakes, unlike when you correct your child's spelling in his or her original work. The focus is entirely on accurate reproduction. And that's the beauty right there! Mechanics can be taught using beautiful literature more effectively than the wooden practice sentences in a workbook or attempting to edit a child's freewrite. Dictation works because children keep spellings and punctuation in meaningful writing contexts and thereby reinforce the intuitive level of mechanics, rather than mere memorization of rules.
We offer four programs designed to take the pain out of dictation:
These programs select the passages for you and help you to emphasize the literary elements, grammar, spelling, and punctuation to help your kids grow in writing.

Here are some ideas for how to make dictation a happy part of your child's language arts experience:
Choose favorite books so that the passages come from books they love.
Suggest the child chooses his/her own dictation passage.
Subscribe to the Dart, Arrow, Boomerang or Slingshot so that the dictation is pre-selected and is well-explained.
Remember that the best dictation is the kind that a child enjoys. You can try a variety of dictation methods that correspond to the developmental stages your kids are in: French dictation, reverse dictation and straight dictation.
Growing Brave Writers offers detailed instructions about the practices of copywork and dictation. You can purchase a bundle that includes a mechanics and literature subscription, a project product, and Growing Brave Writers for a reduced price. Learn more here.
(Image by Brave Writer mom, Renee)