Movies and Television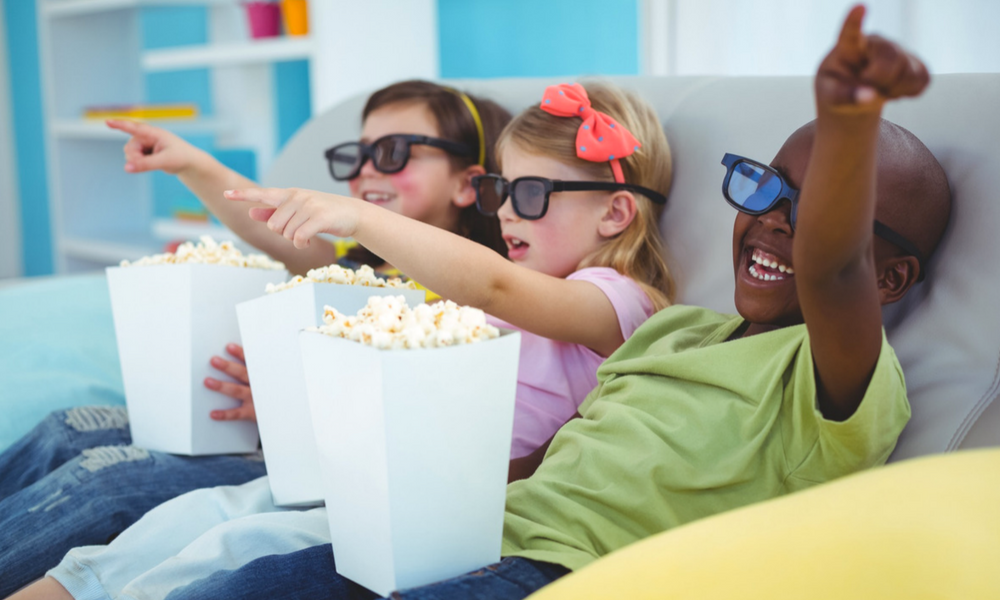 Surprisingly enough, watching TV or movies with your kids ought to be a primary part of any good language arts program. There is nothing like listening to language used in the right context by different people (especially actors) for vocabulary training as well as growing in familiarity with proper syntax.
Additionally, plot and characterization are both easily identified and understood in movies. Quickly kids learn about what makes a good versus poorly drawn villain, they discover what a climax is without even knowing that that is what it's called, and they can make predictions based on past story experiences.
Television teaches kids:
comic timing,
irony,
key cultural assumptions
and makes use of a host of well-known story archetypes.
Cartoons (the old Looney Tunes, for example) even expose kids to classical music!

Comparing multiple versions of the same story (different film versions and comparisons with the original novel) is an excellent way to point out characterization choices, to focus on setting and costuming etc.
The key to good movie viewing at home is watching with your kids and talking about what you see.
Ask questions.
Stop the film at a crucial juncture and ask everyone to predict what will happen next.
Replay a scene after the movie is over to see if you understand it differently now that you know the whole story.
Watch the same movie once, twice, three times.
Watching films together is a far better way to develop language arts skills than all the typical workbooks that talk about plot and/or vocabulary. Movies put the plot on display in about two hours. Can't beat that!
Resources #
For Julie's hand-lettered TV & Film Tips plus our FREE "Brave Writer Goes to the Movies" guide sign up here.
Enjoy the Movie Night posts on the blog. Discussion questions included!