Broadcasts
If you're new to Brave Writer, welcome! #
Download our Free Samples of all our products below. Then listen to my broadcasts to learn more about how to implement the Brave Writer Lifestyle and Program.
My broadcast schedule #
Podcasts
Our podcast "A Brave Writer's Life in Brief" features me (Julie Bogart) and guests discussing writing, home education, and parenting. We publish new podcasts several times a month, with new episodes releasing on Mondays. These podcasts are available through iTunes, Stitcher, and your favorite podcasting apps.
Go to our blog for direct links and show notes!
Facebook Live
Every Monday morning at 11:30 Eastern, find me on Facebook Live sharing about homeschooling and writing. These broadcasts last about 30-40 minutes. I also answer your questions. The replay videos are available on Facebook as well. To get notifications, be sure to select them here: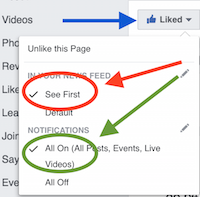 YouTube
We host a slew of my broadcasts on our YouTube channel. To be notified when we post new videos, be sure you are subscribed to the Brave Writer channel.
Here are several of the most popular to get you started:
5 Tips for Your Morning Homeschool Routine (over 19K views!)
55 Things I Did Not DO as a Homeschooler
The Homeschool Alliance
My coaching community called The Homeschool Alliance holds webinars and community live chats 1-3 times per month. If you're looking for personal connection, practical support, and powerful community, sign up for our 7-Day FREE trial!
Previous webinars are available to watch any time you like (there are dozens of them).