Getting Started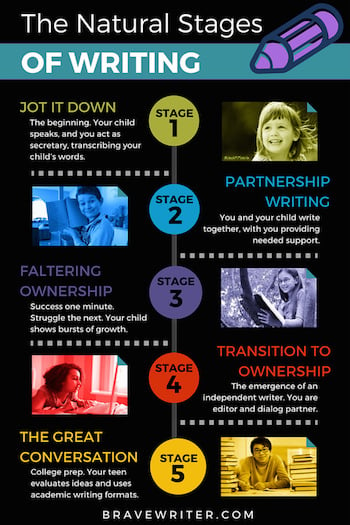 It's easy to find the right fit with Brave Writer. Below is a bar, organized according to the ages of your children. Click on the right age range and beneath it you will find a brief description of the Brave Writer "Natural Stage of Growth in Writing" that goes with the selected age range.
If the description seems either too advanced or too easy for your child, consider moving up or down one age bracket to find a good fit. Do not be governed by the age range. Focus instead on the description and match it to your child.
Beneath the stage of growth description you'll find two columns. The first column lists products designed for you to use independently at home. The second column lists Brave Writer online classes that provide instructor guidance and feedback. Select the products and/or classes that fit your family and budget.
Read more about how Brave Writer can help you and your child…