Brave Writer Bulletin Board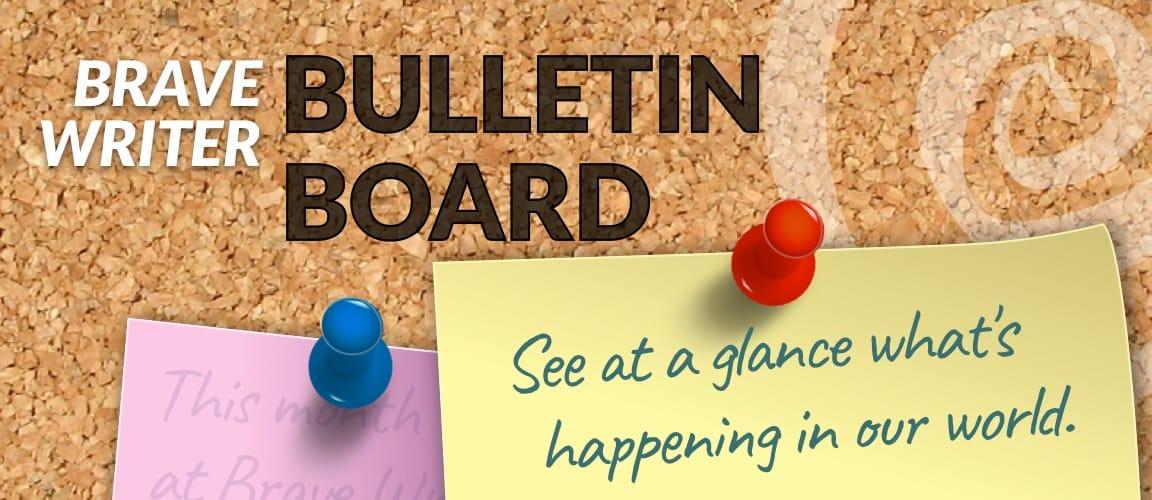 JULY 2021
Let the Games begin! Grab the Brave Writer Guide to the Summer Games.
Introducing our 2021-2022 literature programs that teach the mechanics of writing through great literature!
Summer Class Registration is now OPEN. Here's the summer class schedule.
Mark your calendars! Fall Class Registration opens Monday, July 26, 2021 @ 12 PM ET.

NEW! The Intuitive Homeschool Planning Tool
July's Hot Picks! Teach writing mechanics and literary elements using quality books.

Become a member of Brave Learner Home! Learn how to join.
Pour a cuppa and let's chat! Sign up for Tea with Julie. Current topic: A Life Your Child Loves.
The Brave Learner is NOW AVAILABLE.
Winter/Spring Class Registration Opens Monday, December 6, 2021 @ 12 PM ET.