Brave Writer Bulletin Board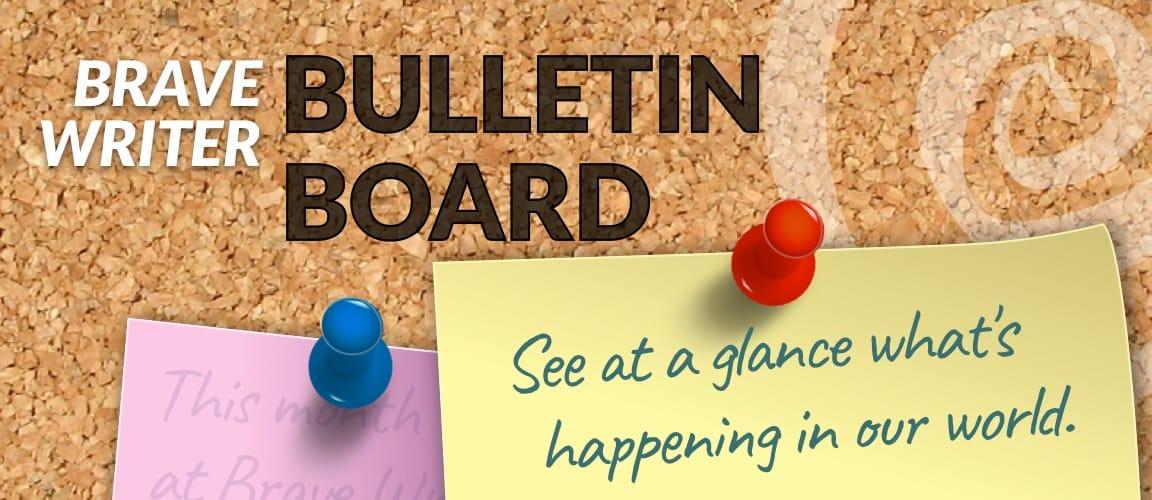 July 2022 #

Our NEW core product, Growing Brave Writers, is available for preorder! Take a tour and download a sample.

Summer Class Registration is OPEN. Here's the class schedule.
Check out our Quill, Dart, Arrow, Boomerang, and Slingshot 2022-2023 programs.
Julie's book, Raising Critical Thinkers, is on sale now!
Become a member of Brave Learner Home! July's theme: Intuitive Homeschool Planning.

This month's Hot Picks are book/movie duos! Read the book then butter your popcorn, watch the movie, and enjoy a Big Juicy Conversation afterward!
Pour a cuppa and let's chat! Sign up for Tea with Julie. Current topic: Four Forces of Enchantment: Surprise, Mystery, Risk, Adventure.
---
OFFICE HOURS
Come to our open office hours with our expert team members. All you have to do is click on the Zoom link below to have a chat with Dawn or Kirsten! They will help you make good selections, show you how to use your products or help you select the right classes for your family.

Online Class help with Kirsten Merryman - TBA
Product help with Dawn Smith - TBA
---
Summer Camp TBA