Brave Writer Bulletin Board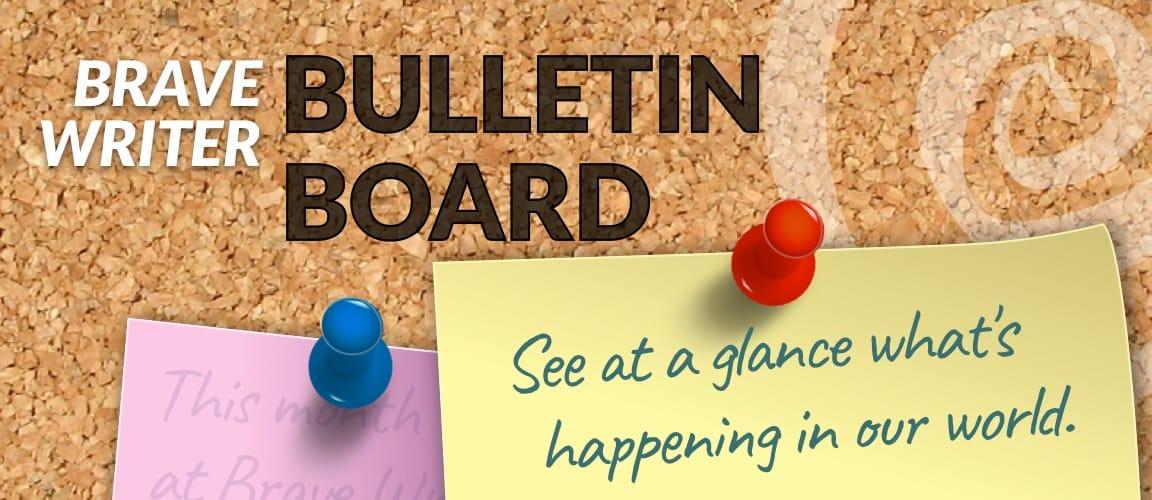 AUGUST 2020
The Brave Learner Home has launched! Learn how to join.

Fall Online Writing Class Registration is OPEN.
Brave Writer Summer Camp is over but here are the REPLAYS!
Miss the Book Reveal Party? See the 2020-2021 Dart, Arrow, and Boomerang titles!
August's Arrow and Boomerang Hot Picks are favorites of Brave Writer families.
*NEW* Products:
Pour a cuppa and let's chat! Sign up for Tea with Julie. Current topic: Stealth Learning

FREE resources and lesson plans for the COVID-19 Confinement!
The Homebound Online Conference is over but free REPLAYS are available.
Celebrate Brave Writer's 20th Anniversary!
The Brave Learner is NOW AVAILABLE.