Brave Writer Bulletin Board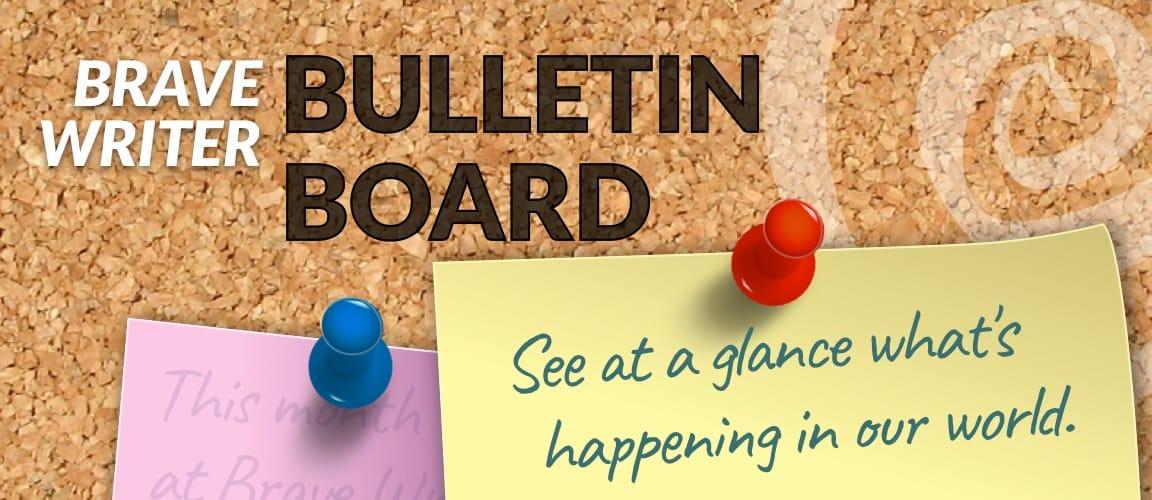 APRIL 2021
Try a month of language arts with us! For only $7.00 and little preparation, purchase one of our wildly popular literature and mechanics programs (offer ends April 30, 2021).
Check out the summer class schedule.
Become a member of Brave Learner Home! Learn how to join.
Pour a cuppa and let's chat! Sign up for Tea with Julie. Current topic: Family Dynamics.
Helpful Tools:
FREE resources and lesson plans for the COVID-19 Confinement!
The Homebound Online Conference is over but free REPLAYS are available.
The Brave Learner is NOW AVAILABLE.
Summer Class Registration opens Monday, June 7, 2021 @ 12 PM ET.

Fall Class Registration opens Monday, July 26, 2021 @ 12 PM ET.

Winter/Spring Class Registration Opens Monday, December 6, 2021 @ 12 PM ET.