Brave Writer Bulletin Board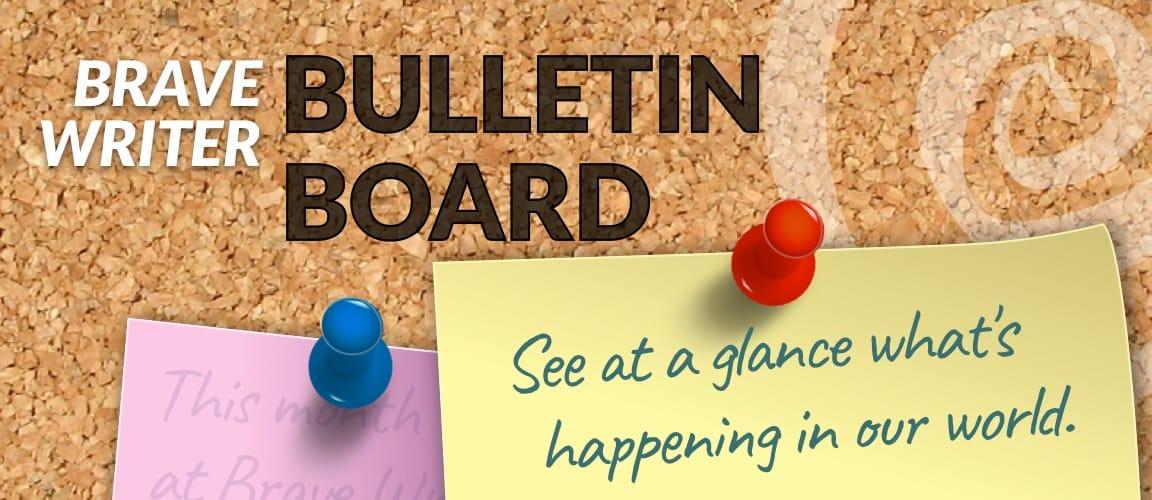 SEPTEMBER 2021
Registration is OPEN for Summer and Fall online writing classes! Here's the schedule.
Become a member of Brave Learner Home! September's theme: Video Games and Education.

Our 2021-2022 literature programs teach the mechanics of writing through great literature! September's titles:
NEW! The Intuitive Homeschool Planning Tool
September's Hot Picks are here! Bring writing, mechanics, and literary devices to life as you look at life through the eyes of unique thinkers.
Pour a cuppa and let's chat! Sign up for Tea with Julie. Current topic: Writing with the Younger Set.
The Brave Learner is NOW AVAILABLE.
Winter/Spring Class Registration Opens Monday, December 6, 2021 @ 12 PM ET.